Wallpack is one of the most popular products in local American households.Wallpack is a floodlight,compared with other lamps,it has a large volume and a brighter projection range.The lighting area can reach about 30 square meters.It is mostly used for football fields,farms and other lighting.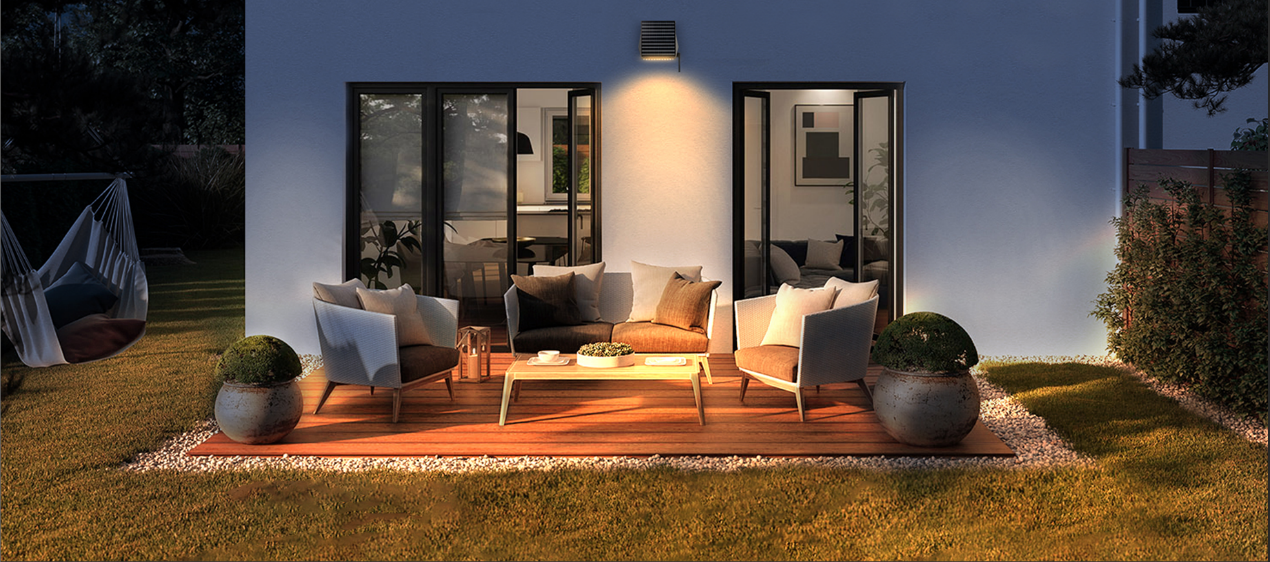 Solaraxy Wallpack Spot Light is a solar-powered outdoor lighting product with high-quality optical lenses,which produces soft and transparent shadows,and emits more even light than other floodlights,reducing visual fatigue and dizziness when you use it.It adopts die-casting aluminum process and SUS 304 on the material,the housing protection level reaches the IP66 standard,and the corrosion resistance reaches the C4H level,which is very strong and durable.
In order to pursue simplicity and humanization,wallpack adopts the design of 3000K and 5700K dual color temperature,which you can control through buttons,at the same time,the one-key networking function of Adelot app has also been applied in wallpack floodlights,and it is also possible to check the power level of solar lamps in the Adelot app.The lights in your backyard can last longer.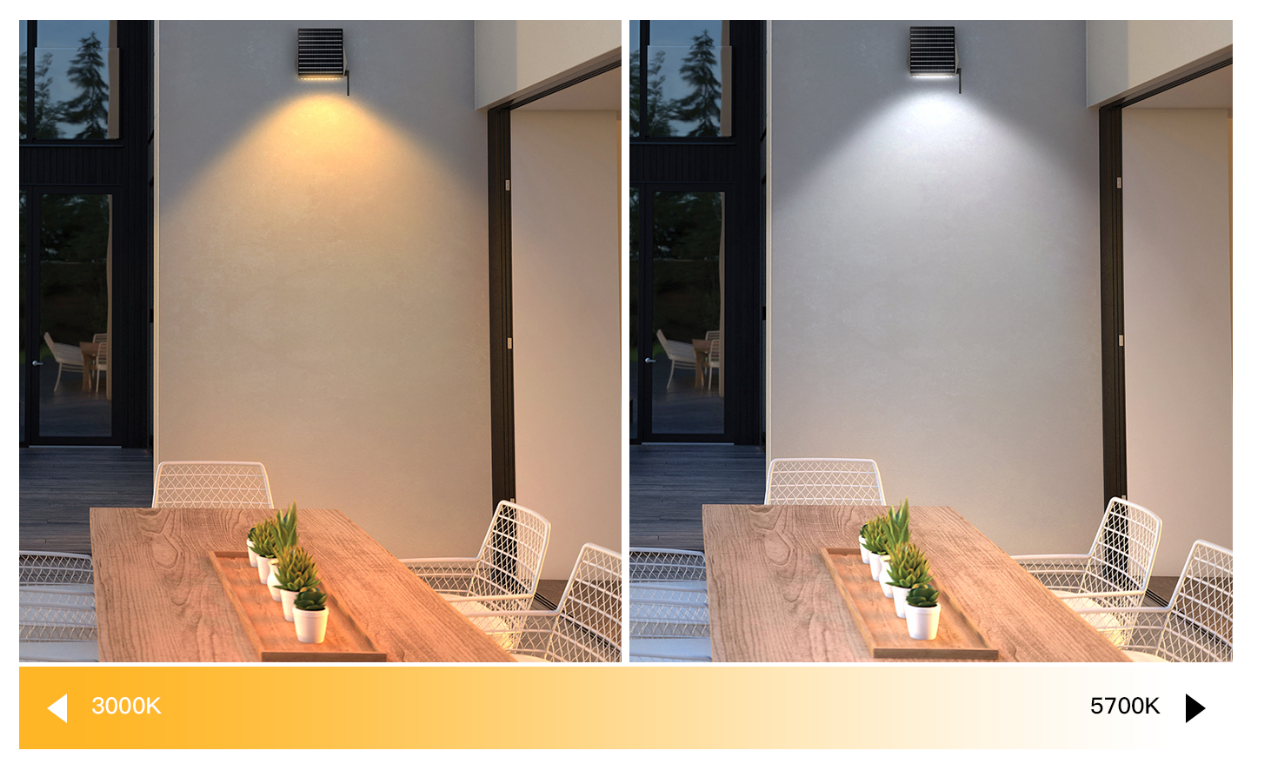 Unlike other integrated Wallpack designs on the market, Sottlot's Wallpack is a detachable design, that is, the solar panels and lamps are not completely fixed together, when the direction you need to install the lamps does not capture enough sunlight , the solar panel can be installed in other directions with sufficient sunlight, and installed according to the actual situation to ensure efficient charging of the solar panel, and it can also be installed on the ground to highlight the role of the outdoor landscape without damaging your lawn. Who wouldn't want to see a full lawn in their home?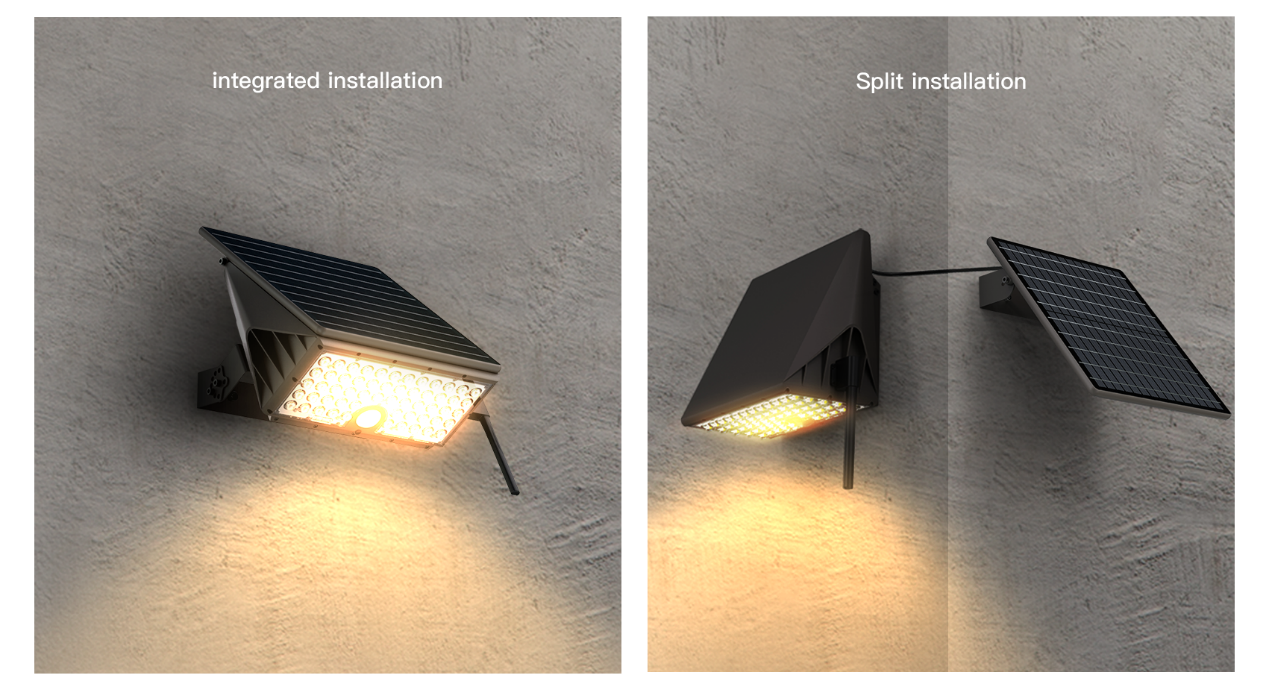 If your family also has a ranch, then installing Wallpack is your best choice, energy saving, bright and bright irradiation area, more importantly, you only need to control the lighting equipment of the entire ranch on your mobile phone; or If you have a court at home, the Wallpack's mild and bright light is enough to allow you to enjoy happy hours on the court with your children.
After connecting to the Adelot app via Bluetooth and a gateway, Wallpack can also implement custom scene settings. For example, the Wallpack has a wide and bright lighting range. This feature is very suitable for setting up invasion mode. When a stranger invades your private area, the Wallpack will flash quickly to warn you of danger. Wallpack is more than just a light, it also provides you with security. Of course, there are more custom scenarios waiting for you to try.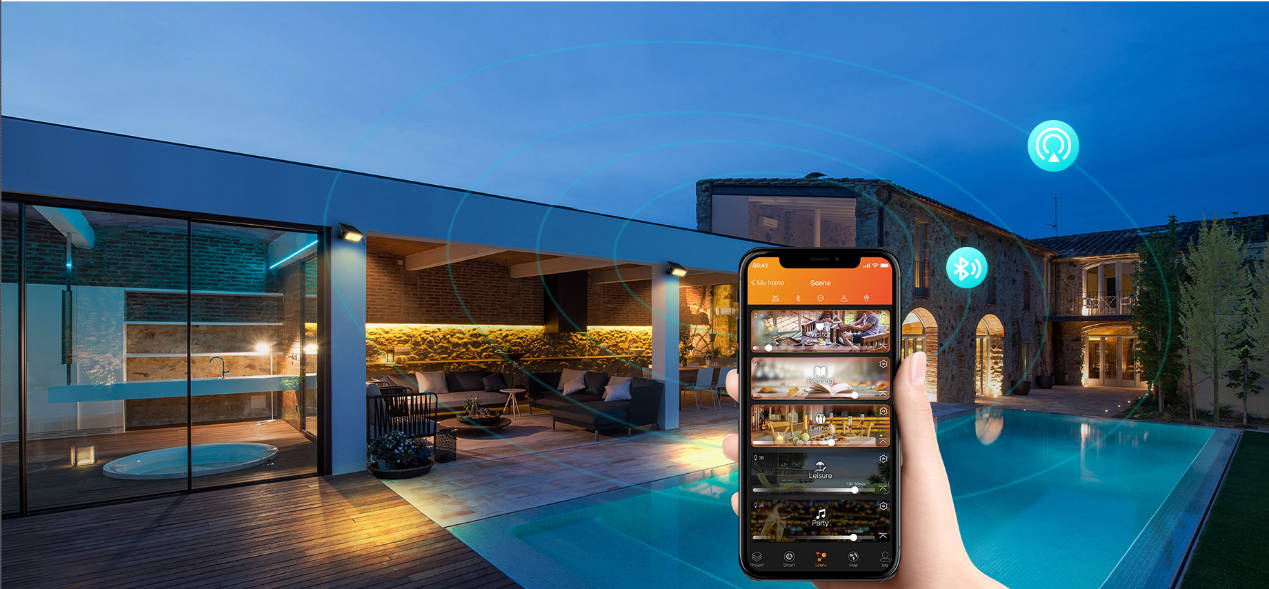 Solaraxy Navigator Wallpack Spot Light is different from other traditional wallpacks,ours is an easy-to-adjust light,a smart wallpack,with the Adelot app,no one can refuse to use them.