Enjoying warmth isn't just indoors,it can be in your backyard as well.When night falls,it's a great time to adorn your yard.Infinex spot light can help you create the most suitable environment for your garden,providing the best solar smart outdoor mood lighting for your outdoor space.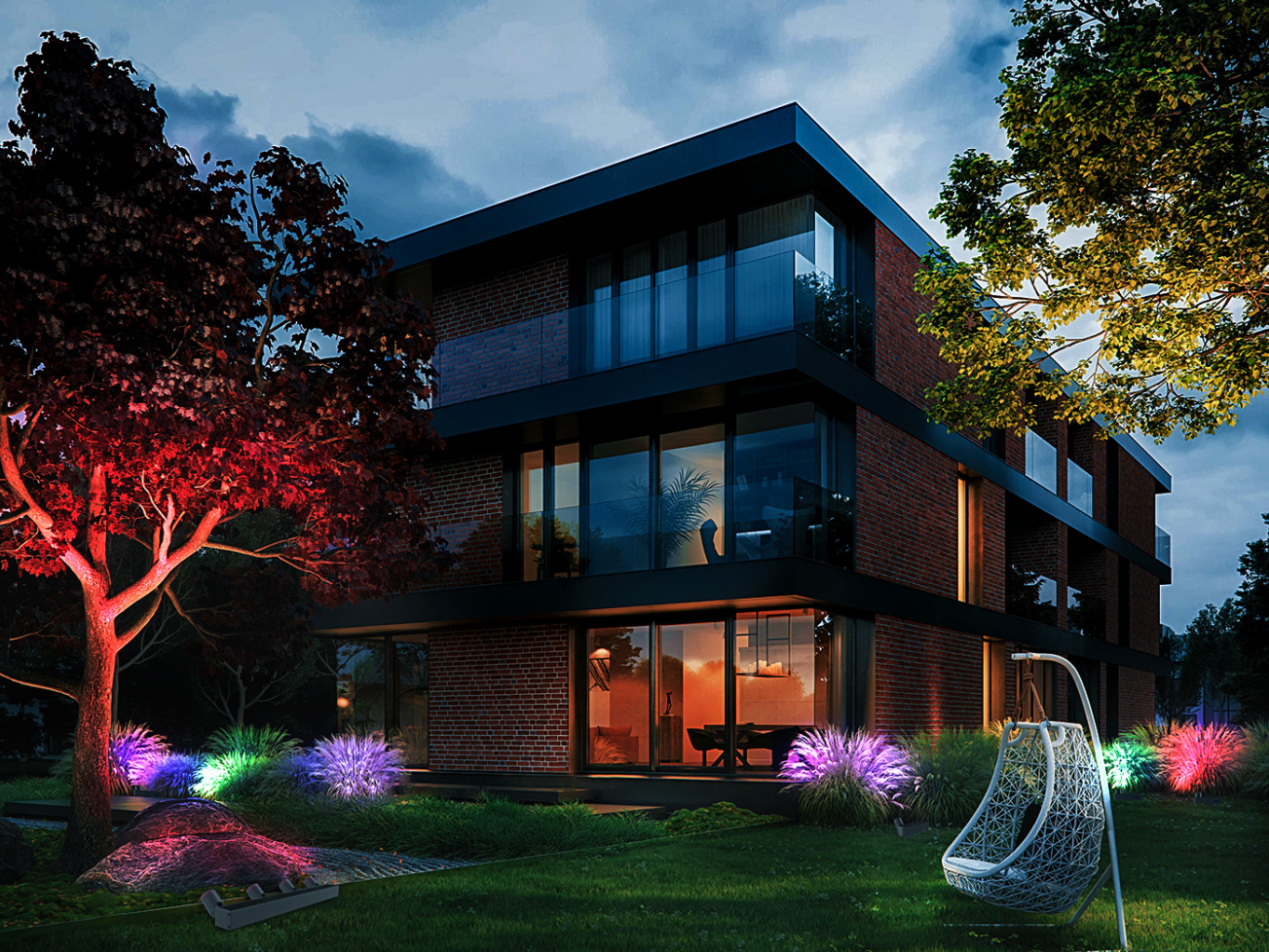 The installation of Infinex solar spot light is very flexible and simple,you can install it anywhere,such as the farthest wall in the yard,it can light up the backyard for you without connecting to the indoor power supply,easy installation,safe and secure!
In order to have multiple adaptability to your garden,infinex spot light has different types for your choose.According to the range you need to illuminate,you can choose single-head spotlight or four-head spotlight,both with CW dimming and RGB color tone lighting is available for your multiple choices.Not only can it be used to set the atmosphere but also lighting,it can be installed on a tree to illuminate the paths in the garden for you,and the dappled light of the leaves can also present a different kind of interest to you.The RGB color palette light can provide 16 million colors to choose the light that best suits the garden atmosphere.By placing a row of such lights on the garden fence, you can create an interesting color space that is exclusive to you.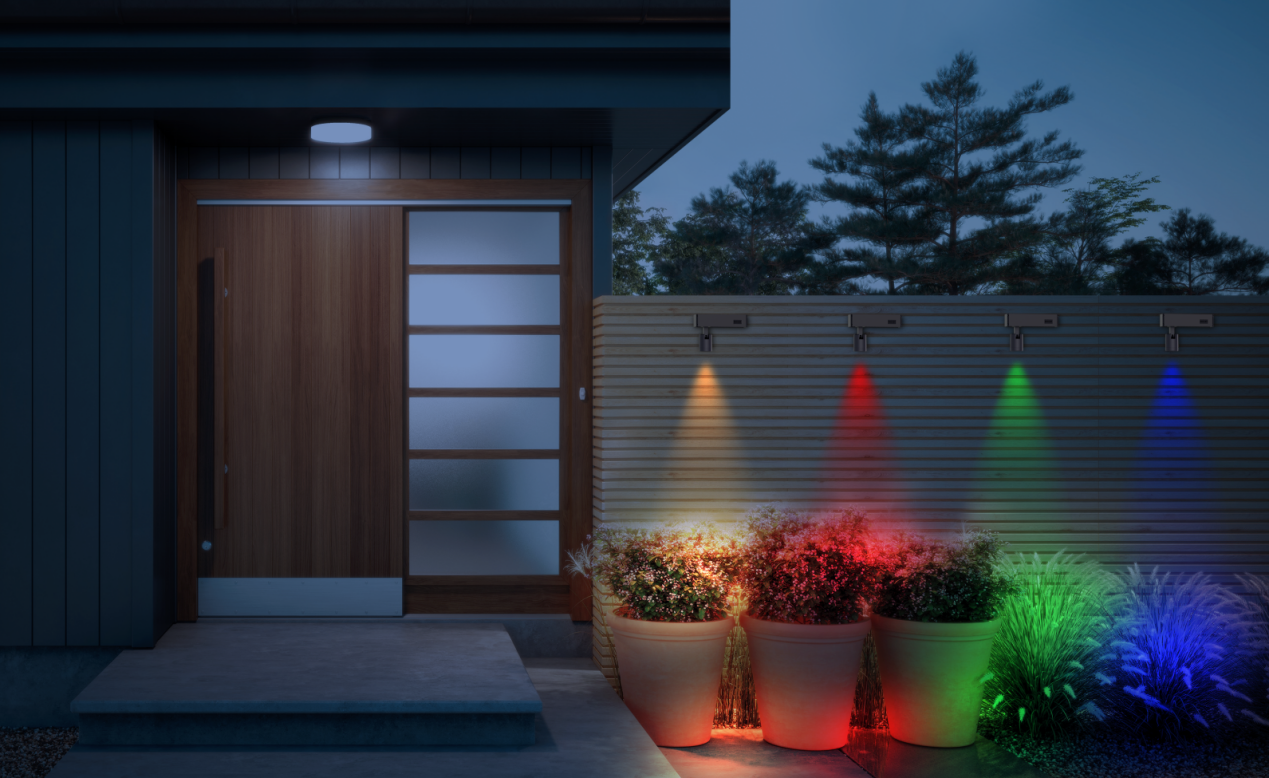 The Infinex spot light series is the world's first outdoor solar-powered smart row-mounted spotlight.You don't worry about it's controlling of the light switch or the matching of color.All the lights in the garden can be connected to the Adelot app by Bluetooth,you can control the lights in the app and customize the scene,and you can adjust the color matching of the lights as you want.Can you imagine where in your garden you need the most beautiful lighting to give it its best display at night?It may be by your fountain,on your favorite rose stand,or in the gazebo where you drink coffee.The atmosphere in every corner can be created by controlling the lamps and lanterns through the Adelot app. When you have fun in the backyard after get off work with friends,you can feel the romance in the Adelot app.
You know,Infinex spotlights provide attractive,healthy light for your home.This innovative spotlight variable dimming creates the most comfortable lighting environment in your backyard.