Are you still choosing to worry about this year's Christmas dress as always? Today Sottlot New Energy will share with you some suggestions for lighting collocation.
Before solving the decoration, think about a few questions:
lDo you need high-brightness lamps to illuminate the entire backyard, or choose more ambient lights to dress up the backyard?
lWant white, colored or multi-colored ambient lights?
Consider the following tips for maximum energy saving and environmental protection.
lUsing low-consumption smart solar lighting products saves a lot of energy costs. Sottlot New Energy is an expert in this area. Linked with APP, you will not worry about energy costs at all.
lChoose LED lamps instead of incandescent lamps, especially when covering a large area. Of course, under the premise of durability and safety guarantee, the brightness radiation of LED lamps will be much higher than that of incandescent lamps.
First of all, here, Sottlot New Energy recommends the most environmentally friendly outdoor solar lighting lamps. The biggest feature of these lamps is that they save more energy than incandescent lamps, have higher durability, and are safer and more durable. In addition to heating and cooling In addition to light changes, some smart RGB color palettes can also produce more changes.
Like Tracker, this kind of solar lamp has received wide attention in the market, not only because of its shape design and easy installation. Adopt the latest AI technology to achieve 360° sun tracking effect, obtain the maximum solar power, and increase the charging efficiency by 30% Compared with other similar products, it can instantly create a warm family atmosphere no matter it is installed at the entrance of the courtyard, on the lawn or on the outer wall .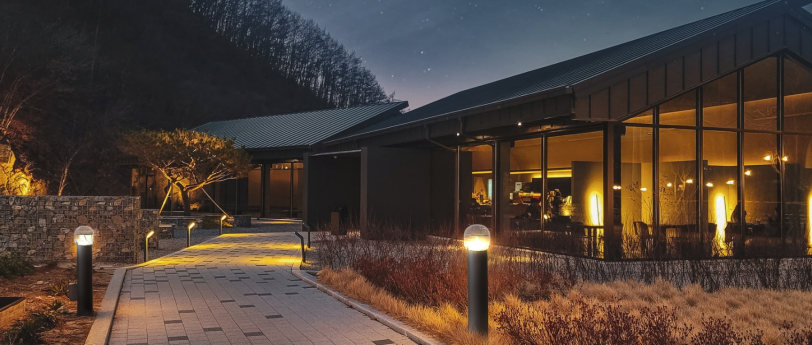 In addition, for some plants and landscapes in the courtyard, you can choose Spot light with more concentrated light. Most people simply choose Spot light with warm and cold light when choosing these lighting products. Sottlot New Energy considers Infinex spot light more thoughtfully for you. In order to have multiple adaptability to your garden, you can choose single-head spotlight or four-head spotlight according to the range you need to illuminate. Both have CW Dimmable and RGB toned lights are available for you to choose from. You can choose 16 million colors through the APP to choose the most suitable light for the garden atmosphere. Put a row of such lights on the garden fence to create an interesting color space exclusive to you.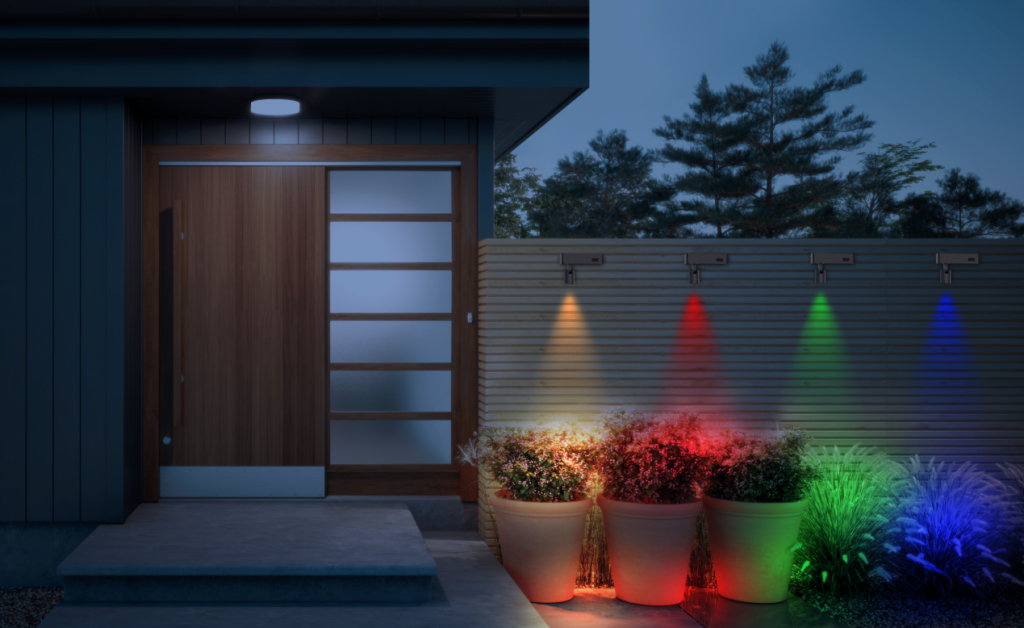 Outside the courtyard, you can also choose Polar Spot Light to decorate. Various installation methods can be installed on the porch, building exterior wall, or gazebo. Adjust the transformation of different scenes, and project simple light into special artistic effects.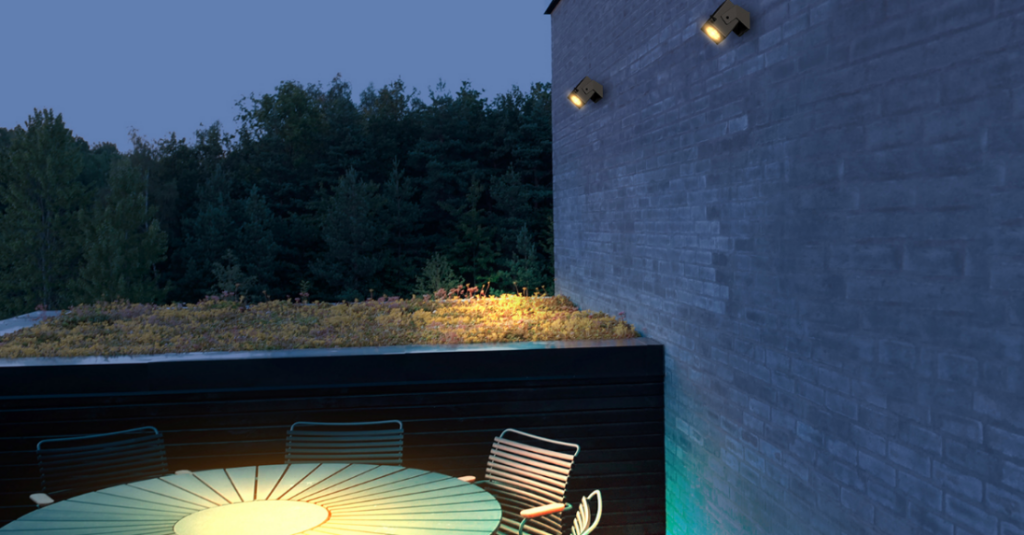 In addition, the portable lantern is Coola, a new Christmas product prepared by Sottlot New Energy for everyone. The simple Nordic design allows children to carry this solar lantern to play everywhere. Coola with a MIC receiver will feel the music Rhythm to create dreamy or dynamic lights, accompanied by Christmas songs, and the perfect card point with the music, light up the fireworks to welcome the New Year together.