How would you like your backyard to feel?
When you sit on the deck chairs in the courtyard in the afternoon, you can quietly sip your coffee. A large tree is planted in the garden but does not block the view. In the middle of the garden there is a beautiful fountain that flows into pools of colorful flat stones where all the birds and butterflies come to drink the delicious clear water every day.
But at night, everything becomes dark. How frustrating. In reality, you're just missing enough lights to adorn your backyard. When you're choosing lighting for your patio, you'll want some light fixtures that complement the design of your home.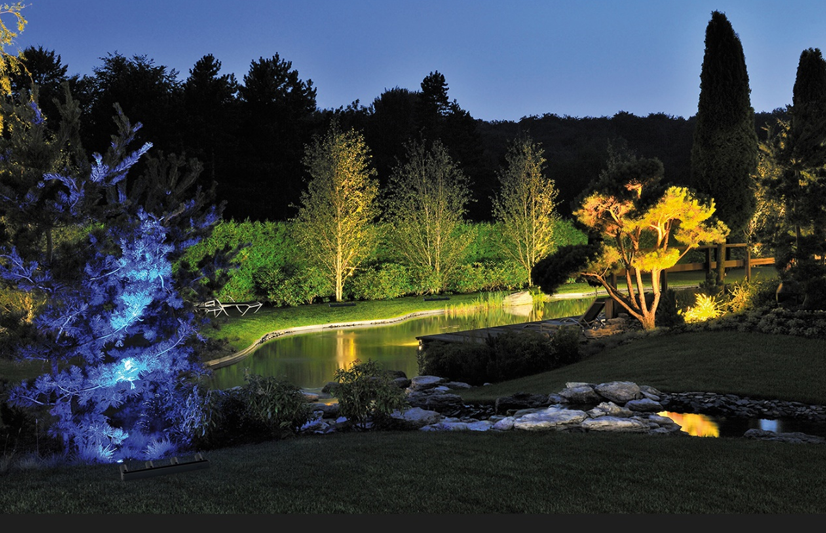 Sottlot New Energy smart home lighting is committed to providing users with comprehensive, professional and thoughtful outdoor garden smart lighting fixtures and lighting solutions. This Infinex spot light solar light will help you create a comfortable and romantic atmosphere and make your garden look more unique attraction.
1. Wall lighting
Infinex spot light can have a unique impact on the entire space arrangement according to different illumination ranges and lighting scenarios.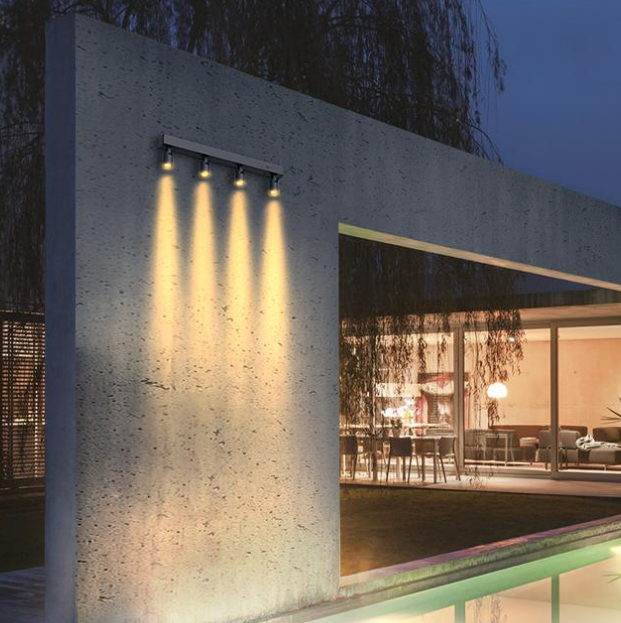 Its lamp head can be flexibly adjusted to achieve 360° horizontal rotation and 90° up and down rotation for multi-angle irradiation. While illuminating the lounge chairs in the eaves, it can also illuminate the flower beds in the corners. You only need to adjust different lighting angles according to your needs.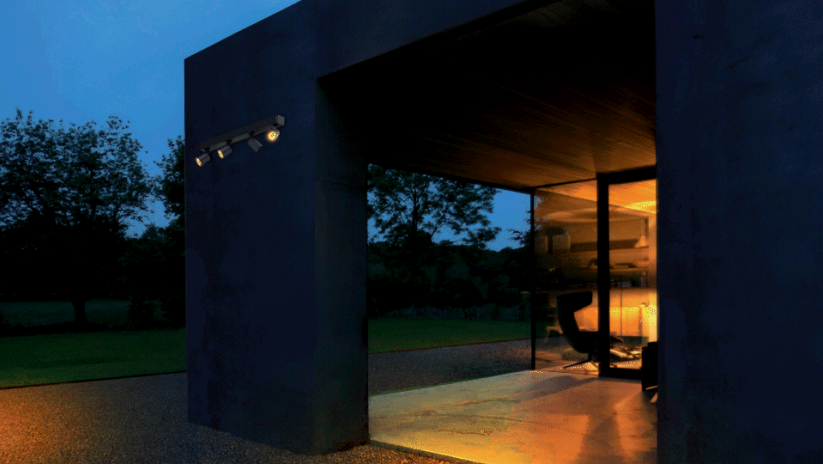 In this regard, you can also get inspiration from shadow and light, and decide to use Infinex spot light single-head spotlight or four-head spotlight according to the spatial pattern and lighting effect of the courtyard at home. There are 1600w colors to choose from RGB models and CW models with light sources ranging from 2700k-6500k, making a more suitable choice according to your need to illuminate the space.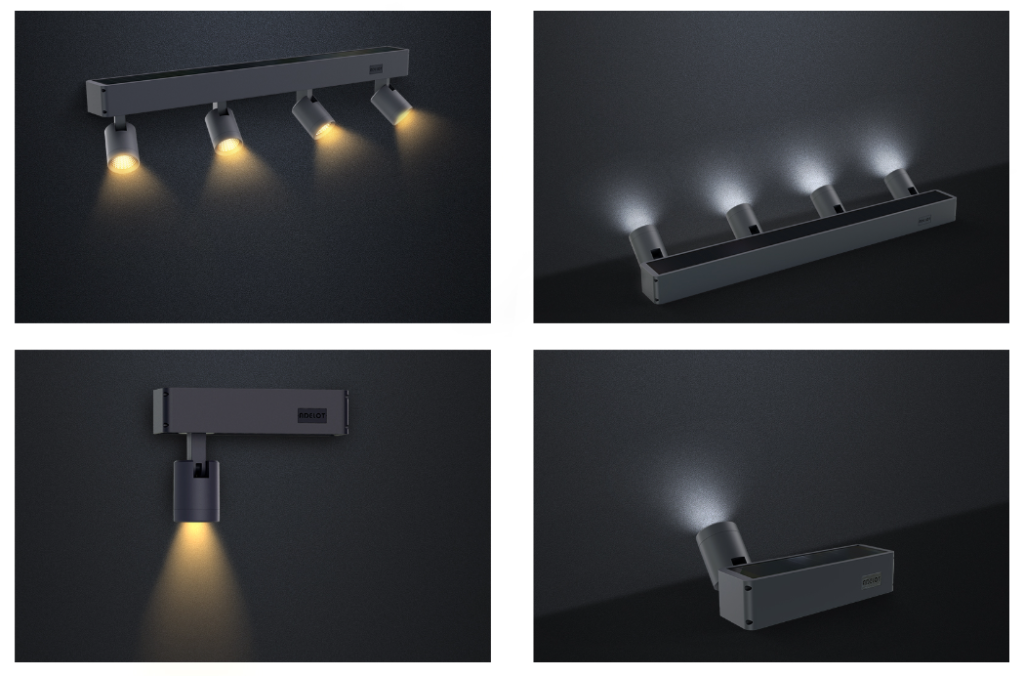 At the same time, they are perfect for illuminating corners or dark spots in your courtyard, helping to create a subtle, calming ambience. You can also use it as a unique focal point and help you create a cohesive look by pairing it with other furniture or decor.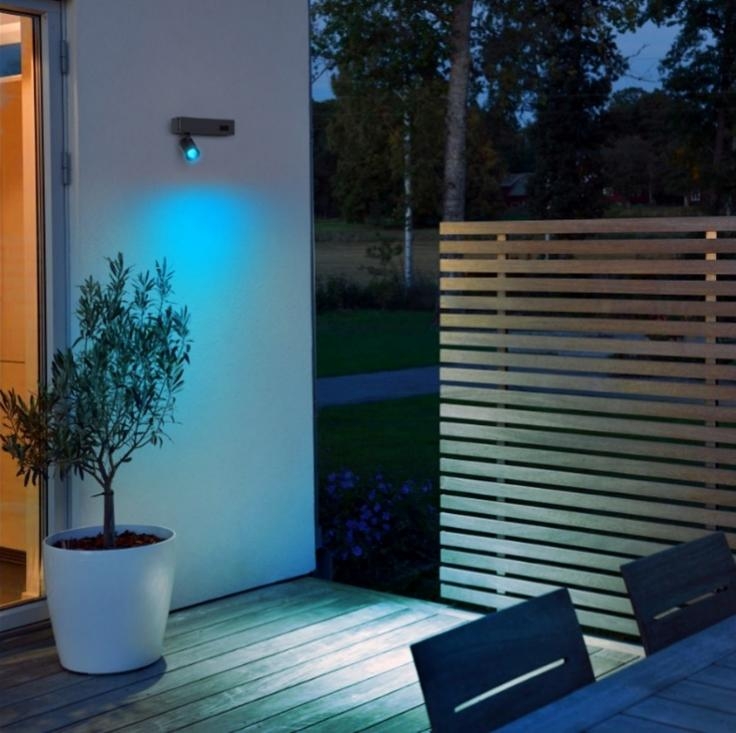 Through the control of the Adelot APP independently developed by Sottlot New Energy, it is not only some adjustments to the lighting space, there are multiple scenes in the APP that can be set and selected, and you can set the lighting scene as you like, so as not to let the light get first at night So single. The interlacing of light and shadow in smart scenes creates more miracles of light.
2. Outdoor leisure area lighting
Infinex spot lights provide a more comfortable source of light, making the backyard dining area feel more intimate.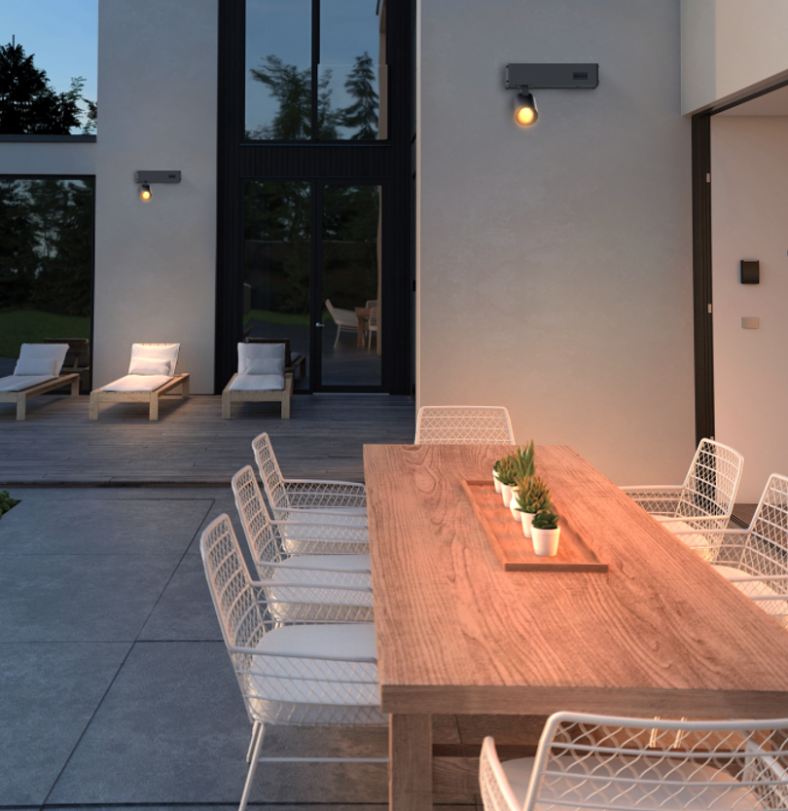 If you prefer to cook outdoors, you can place spotlights on the eaves to accentuate your grilling area.
If your outdoor gazebo is simply a deck chair and a few tables, you can also decorate it with Infinex spot ligh lights to create a comfortable and romantic space of your own.
If you are using it for an outdoor dinner party, the Infinex spot light RGB model has 16 million colors to choose from. You can set the color combination in the APP, or turn on the lighting modes such as breathing, forest, and ocean to make the space look more It's inviting and makes this a place to relax and have fun with friends and family.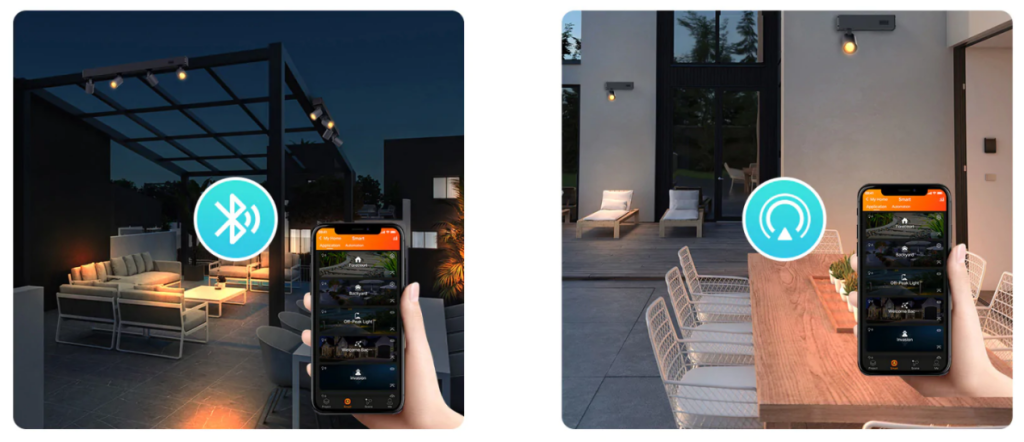 3. Garden Plant Lighting
A garden should be a place to enjoy, not only during the day, but hopefully at night as well.
Infinex spot lights can be used to illuminate areas in your garden that you are proud of, such as unusual plants, carved bushes, tall trees or tropical gardens. The upward light of Infinex spot light can illuminate colorful colors. Its beauty is that the light effect produced by the light can make plants appear mysterious and vast in a limited space. They will stand out with the right placement of lights.
It is worth noting that when you install the Infinex spot light, you should avoid letting fallen leaves, branches, bushes, rocks, and walls block the solar panel, and place it as much as possible in a place where the sun shines directly to get sufficient sunlight during the day. Charge.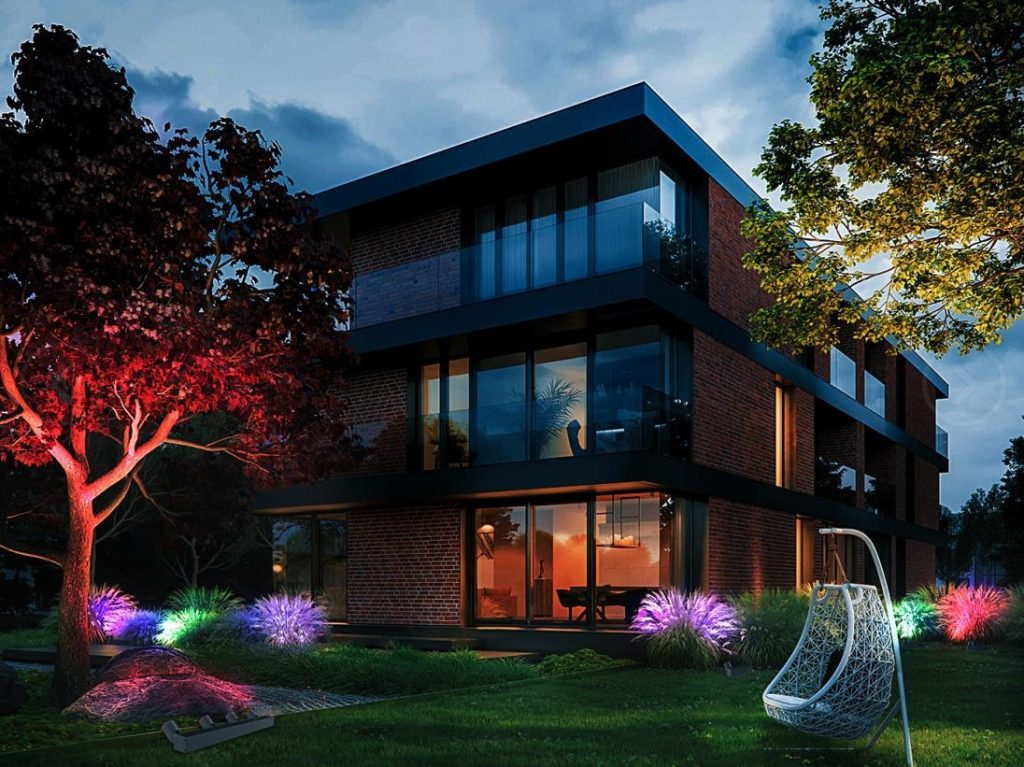 We create backyard gardens for relaxation and entertaining: whether you're grilling, reading a book or dozing off, it should bring you a pleasant sense of comfort. The art of outdoor lighting, it should have the perfect combination of shadow and light. By using Infinex spot light for garden landscape, combined with other series of smart lights from Sottlot New Energy, you will get a stunning chic garden.