In daily life, a small night light is needed in the courtyard, but it will cause troubles due to some problems such as the socket and the cable are not long enough, so COOLA is an atmosphere lantern that solves the problem of use. The portable handle design allows you to take it wherever you need it, and the wireless design brings convenience to your life.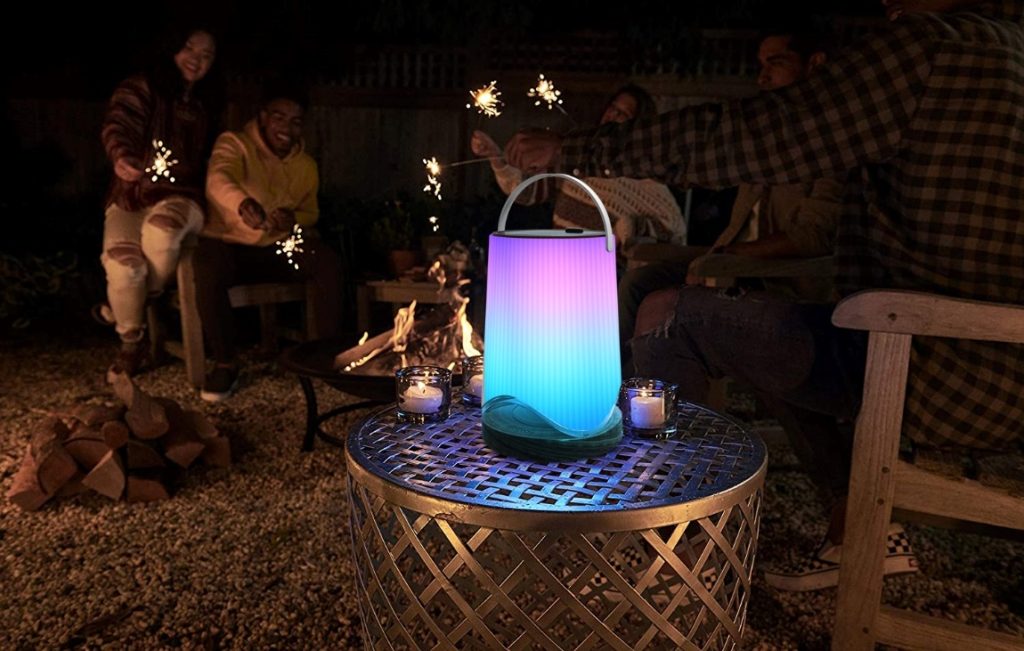 Minimalism and authenticity
Coola's simple origami texture makes it look like a lantern placed on a balcony. The elegant curve at the bottom is connected with the wooden base, like the coexistence of water and trees, with a touch of oriental Zen. Few design colors, highlighting the clarity of pure white, is to put aside the complexity and express the pure and authentic life proposition.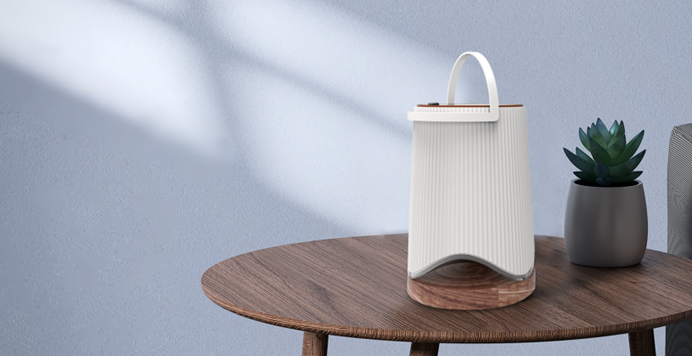 3000K~5700K silky tone
Coola is a great decoration when the lights are not on. After turning on the lights, the whole space will be full of warmth.
Coola has a silky color temperature of 3000K~5700K. If you want to create a cool and high-level sense, try 5700K temperament cold white light; when you want to have a romantic and beautiful artistic conception, the aurora color of the 3000K colorful waterfall is a magician who warms up emotions; when you want simple and hearty Space, neutral light tones will be a good choice. You can switch flexibly according to different outdoor and indoor environments, and use your favorite light color to dress up your mood.

beautiful music rhythm
Coola has a portable function, you can carry it anywhere. When the twilight falls on the leaves, you carry it to the yard, prepare for yoga warm-up, then choose a piece of music, put the mobile phone on the Coola base, and you will see it release different beautiful colors according to the rhythm. Against the background of the sunset, it changes quietly. At the same time, you can adjust the desired scene and color through the APP. There are many moments in life that are about enjoying that simple pleasure.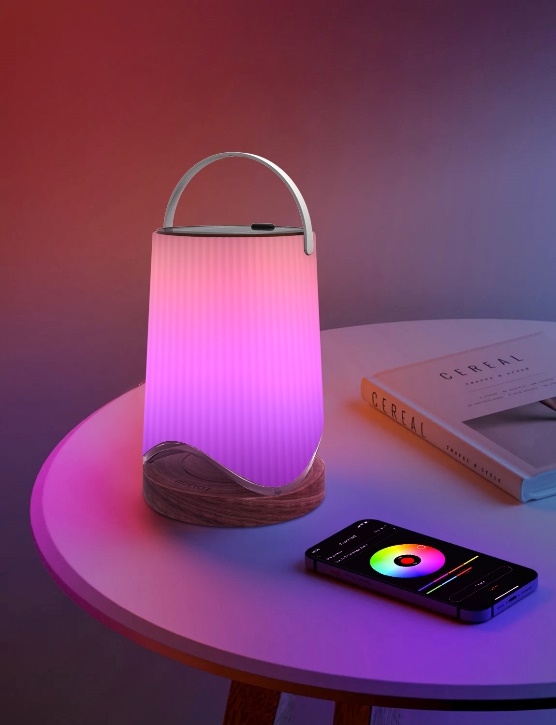 The usage scenarios of Coola are rich and varied, each one takes what it needs, simple, light and smart. You can not only use Coola as a small lantern to decorate the starry sky in camping, but also put it on the bedside as a night light to lull you to sleep. You can also connect to other lights in the Sottlot series through one-click operation on the APP to open your all-round Outdoor lighting experience.