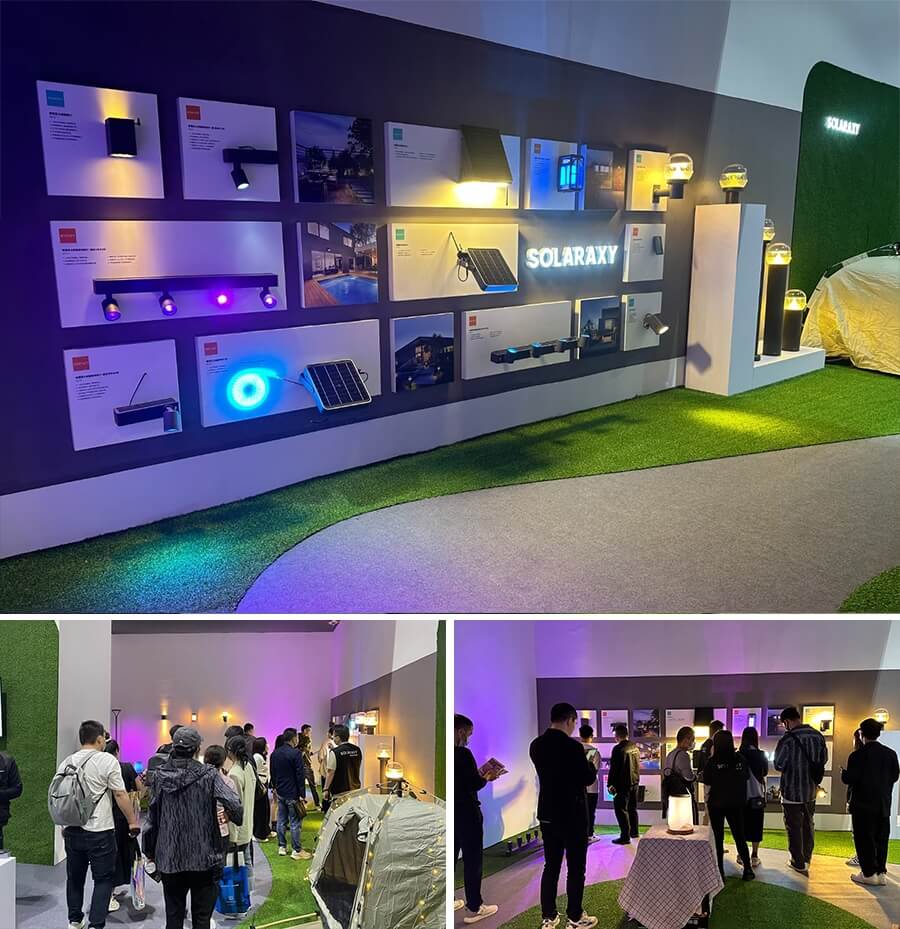 From March 3rd to March 6th, 2023, at the Guangzhou Design Week exhibition in China, Sottlot New Energy took "Solar, Outdoor, Smart" as the theme. At the exhibition, The Solaraxy series smart product display area and an application scene experience area were set up. The exhibition hall is designed in a scene-based manner, integrating the Solaraxy series of solar lights, creating a comfortable and leisurely outdoor living space, and conveying the brand concept of low-carbon, environmental protection, and sustainability.
The exhibition showcased the Solaraxy series of outdoor smart lighting fixtures, which are reflected in the design capabilities and quality of the products. The use of smart control on energy-saving and environmentally friendly solar lighting equipment has achieved new breakthroughs in the industry.
The Tracker Bollard Post Light is the world's first solar-powered AI 360° sun-tracking landscape light, which can calculate the best angle of sunlight and increase charging efficiency by 30%; and also has a Dark Sky Eco-friendly Lighting design, with soft light , downward light, can effectively reduce light pollution, suitable for villas, communities, parks, squares, schools, hotels, manors, resorts, and other outdoor places.
The Polar series has a wide range of application scenarios, from plant lighting, and architectural lighting to road lighting, which can perfectly meet various lighting needs of outdoor places.
The Navigator Wallpack Spot Light is a shoe box light that is the world's first high-brightness spotlight with a split design which is mainly used in commercial plazas, parking lots, golf courses, industrial parks, and other large outdoor venues. The solar panel and the lamp body are assembled separately, which solves the problem of insufficient sunlight and charging on the outer wall, and meet the installation needs of different sunshine directions and lighting in various places.
During the Guangzhou Design Week, Sottlot New Energy's smart solar colorful wall light(Mela Wall light)won the KAPOK Design Awards · Product Design Winner 2022 and won the recognition of designers and consumers from all walks of life with remarkable strength. With the display of Solaraxy series products in China, the smart control and the original design intention of solar lights from the user's point of view have attracted the attention of Chinese engineering companies and distributors.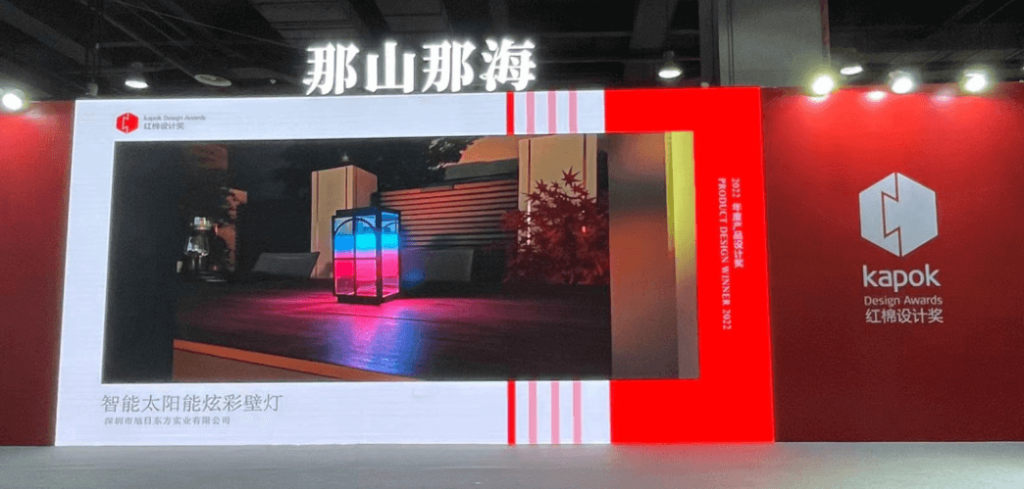 Sottlot New Energy is a global brand of solar smart products. Solaraxy products focus on creating smart lighting for high-end communities, villas, hotels, and other home or commercial places. Sottlot New Energy is the world's leading manufacturer and supplier of outdoor solar smart lighting fixtures and provides outdoor solar smart lighting solutions for the world. The sales network of uniquely designed solar smart street lights, landscape lights, garden lights, and other products has covered more than 100 countries and regions around the world.
From May 23 to 25, 2023, Sottlot New Energy will participate in LightFair International in Las Vegas, NV USA. There will be new products released, hoping to attract more industry attention.