With the increasing global demand for home lighting, ambient lighting products have attracted the attention and choice of more and more families. As a consumer lighting product, the biggest feeling that ambient light brings to people is the sublimation of emotional value. There are many indoor ambient lights. Today, we recommend a solar desktop light that can be used indoors and outdoors.
Life is colorful, and the birth of each product has a special mission. Sottlot New Energy is about to launch Coola, a solar-powered ambient light that can be used indoors and outdoors. Coola was born inspired by an ambient magician.
Some people like to be alone, some people like to be lively. Music gives meaning to life, Coola is the best partner of music, giving a strong visual experience, Coola with a MIC receiver will feel the rhythm of music to create dreamy or dynamic lighting, and the perfect card point with music, a small game. This is how the immersive light concert began.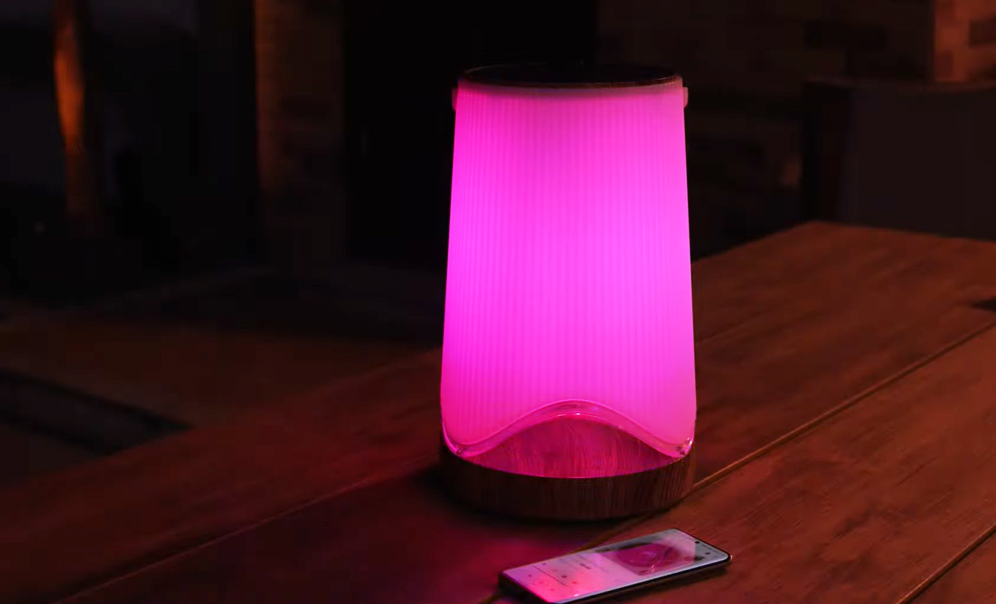 Come back to the apartment with a tired body, and use a glass of red wine and a piece of beautiful music to drive away the tiredness. Coola's provides a cool or warm color temperature of 3000k-5700k, from the warm white light of summer sunshine to the icy sunshine of winter. A force that pays tribute to hard work.
Enjoying the joy of the party in the backyard, Coola can change the color of 16 million light sources for this party in the courtyard, making friends amazed that this table lamp will dance with the music, showing unique taste.
On the night of camping, Coola dances with music and bonfires, getting close to nature without losing the atmosphere.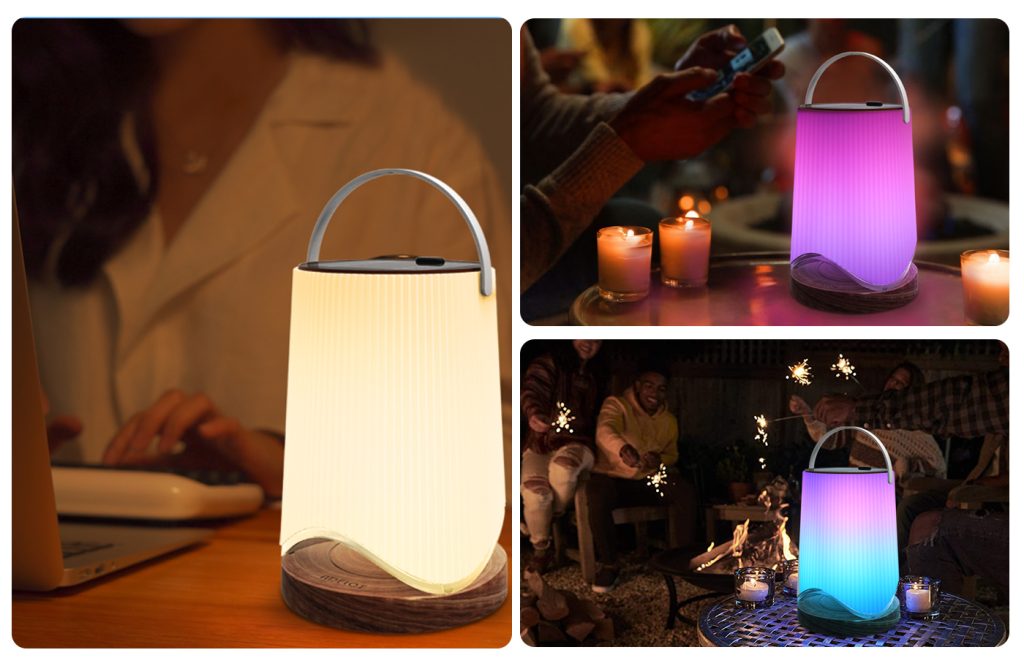 Coola not only brings 16 million color changes of light sources, but also can be linked to the APP independently developed by Sottlot, allowing you to switch more than 50 lighting scenes at will, and you can also DIY your favorite scenes, creating infinite possibilities. Sottlot New Energy's DIY scene for intelligent lighting control system can meet more family needs and personalized needs.
Coola can also become an independent work of art, inspired by Nordic minimalist design, advocating the concept of simple life and getting rid of clutter. The portable carrying handle, considering that it can be mentioned anywhere, becomes a walking atmosphere-making magician. Add scenery to your summer nights, or embellish your rain and snow with warm sparkles. Simple color scheme, simple and natural.
Feeling the happiness delivered by Coola lighting is a tribute to life, enjoying life, feeling the gentle and caring breath of life, and opening the first experience of all-round intelligent life.