No Halloween is complete without some crazy, spooky lights.Transform your garden this Halloween!Sure, changing the idea of a beautiful garden might not sound easy, but the easiest way is to design the user's front and back yard with Sottlot's solar-powered smart lighting,which can turn your garden into the scariest scene,possibly a scary one a cemetery,a witch's lair or a monster's mansion to keep trick or treat from approaching your garden.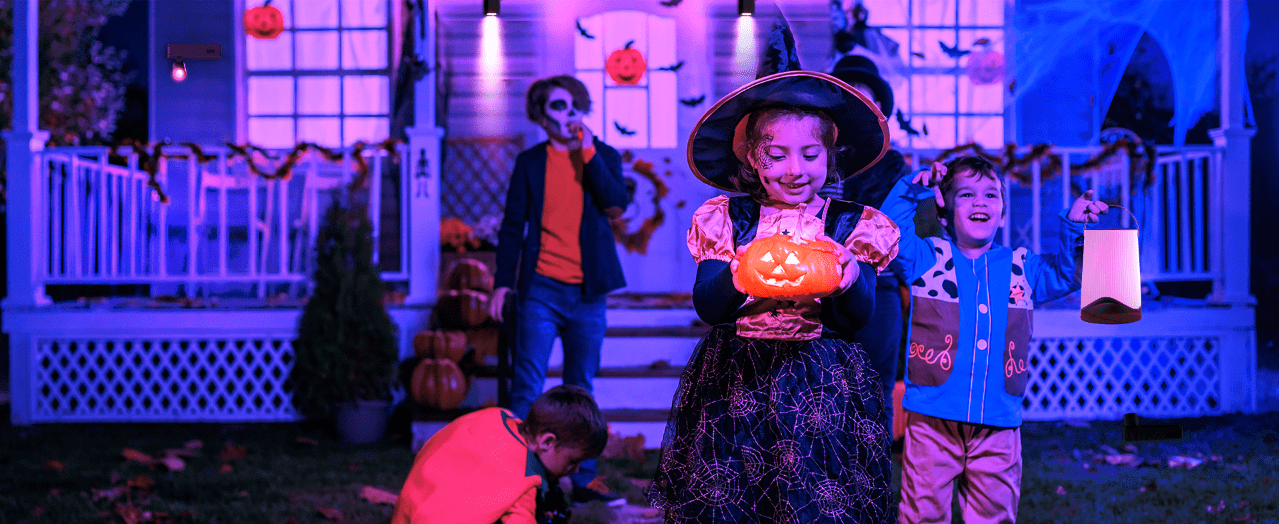 Create a deserted feel with lighting
You can set the Tracker Bollard Post Light at the entrance of the garden path to the weakest light,and use the eerie lighting to create a retro horror atmosphere similar to the abandoned old house of the last century for your garden.Imagine,when you observe children not far away at home and see a scene like your garden,they want to come but don't dare to come,isn't it very interesting?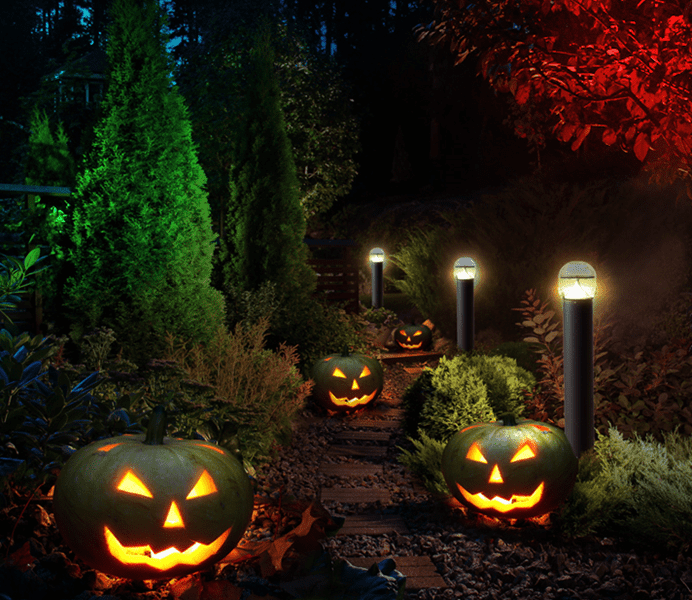 Greet your guests with horror scenes
You can also turn your front yard into a cemetery.Put the cardboard transformed tombstone on the lawn in the front yard,put the Infinex Spot Light under the tombstone,set the light to green or purple through the Adelot app,and the scene where the light is cast on the tombstone,it is creepy enough.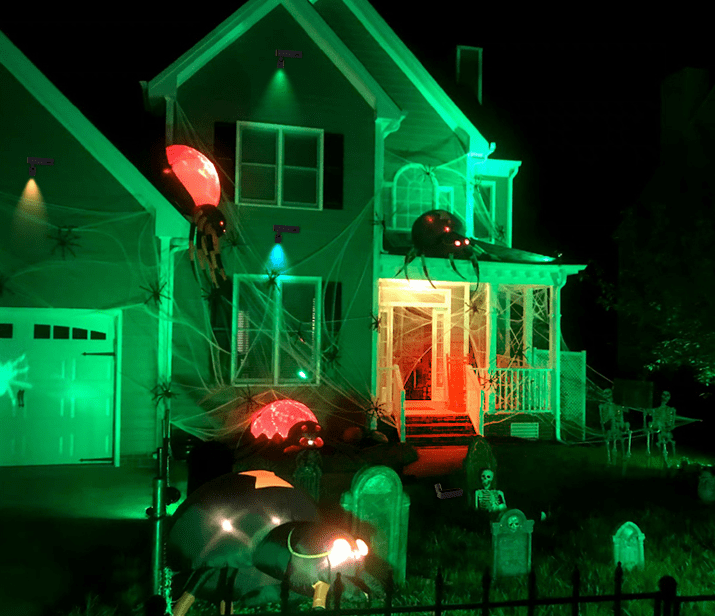 Indispensable creative smart light strips for Halloween
Smart light strips will definitely be the best creative lights for Halloween. Wrap smart light strips around the fence of your porch or patio, and set dynamic color changes in the adelot app to create a more ghostly world-like feel to your front yard, allowing your visitors felt the atmosphere of fear before to enter your garden.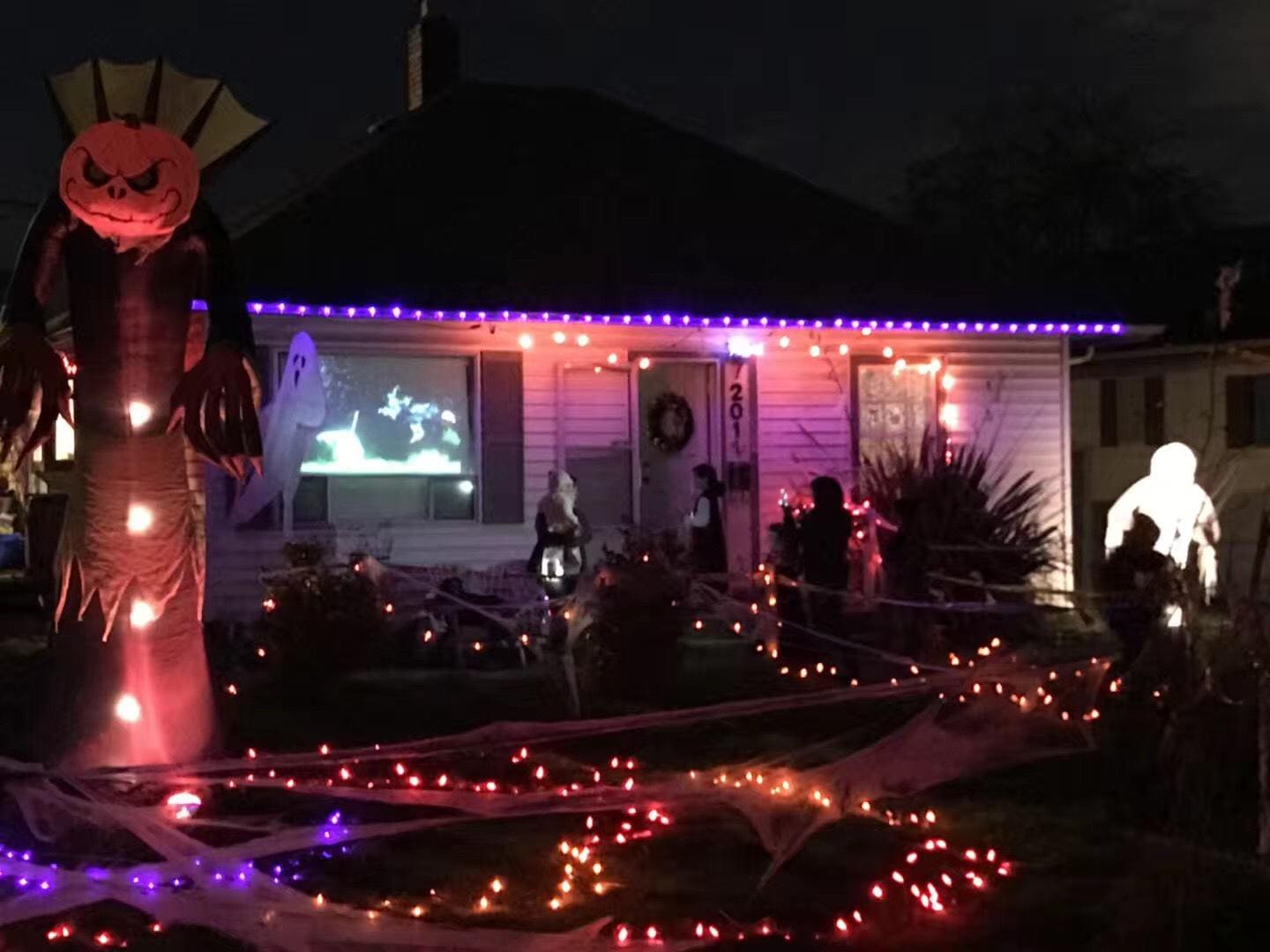 Brighten up your home for Halloween
If you want to have a cosplay party like Hotel Transylvania with your family and friends on Halloween,you will definitely need Polar Spot Light to decorate the exterior wall of your home.The retro lighting atmosphere will make your outdoor party more lively.Polar Spot Light highlights your home in the dark and makes your home stand out from the street in Halloween light.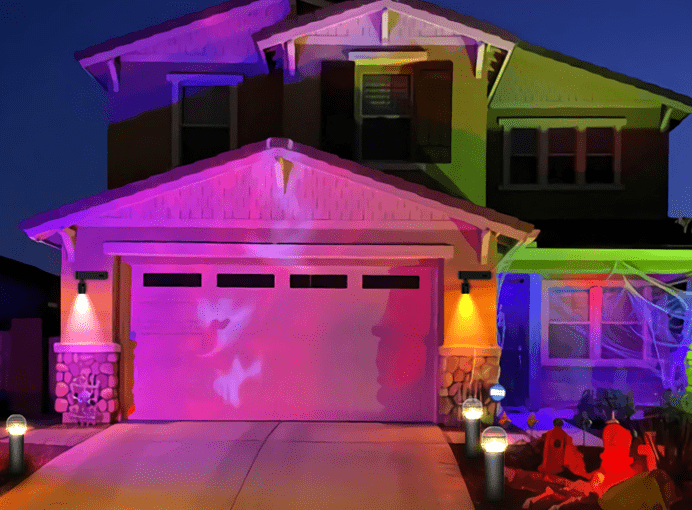 The perfect companion for Halloween pumpkins
Pumpkin is the most classic element of Halloween.DIY a faux jack-o-lantern by putting Coola Smart Lantern in a decorative pumpkin and setting it to a creepy glow to make your Halloween pumpkin even more special.Interestingly,Coola Smart Lantern can dance to the rhythm of the music,place it next to a pumpkin at the Halloween party table,and set up spooky dynamic lighting effects through the Adelot app to give you that special,memorable Halloween night.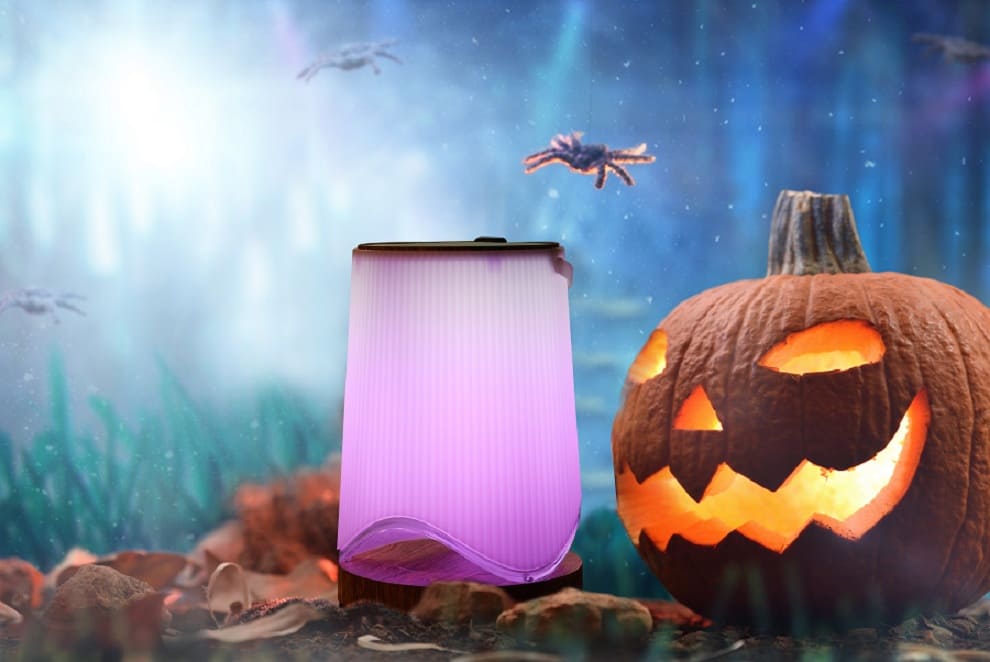 Intimidate your visitors
And a great idea for a Halloween vibe!If you have a smart ID sensor,it can make your front yard even scarier.First of all,on Halloween,you can shroud your front yard in darkness,and when unsuspecting guests or those mischievous children approach,set the lights to dark red when the Smart ID Recognition Sensor identifies them,the bloody crimson would send chills down their spines.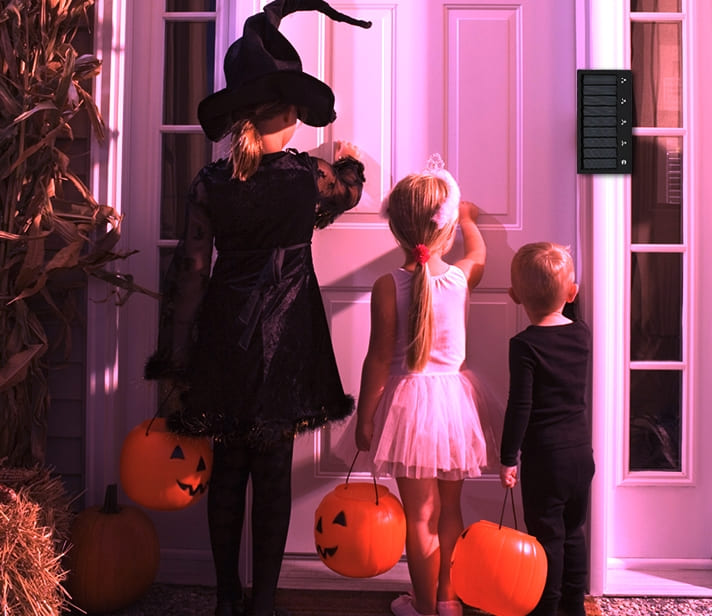 Your smart solar lights can create more creative lighting for Halloween if you dare. Happy Halloween from Sottlot New Energy!