The villa has a good spatial pattern and a beautiful wall yard. If you want to show its most beautiful side, you need to use lighting to create it. If you want to inject some soul into your exterior walls, you should consider installing Polar Up And Down Spot Light (hereinafter referred to as Polar series), which will add visual art to your villa exterior walls. Here are some tips for using Sottlot New Energy outdoor smart solar lights Polar series to create a villa lighting art wall: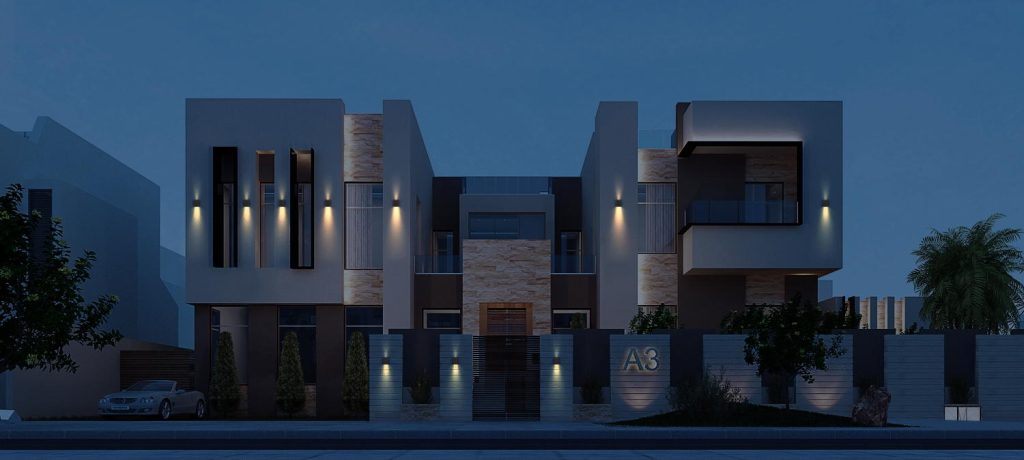 1. Use light and shadow effects to create an artistic atmosphere
Polar series is a simple and stylish outdoor smart solar light, which can create charming lighting art for your wall yard. It is integrated with the wall, showing the beauty of architecture and environment, forming a unique style. It's made of gray die-cast aluminum craft material that looks great in any setting.
The Polar series has high-quality LED light sources, which can help you create beautiful light and shadow effects on the wall yard. It has 3 lighting directions, and you can set it on the Adelot APP, an intelligent control system of Sottlot New Energy Company, to choose up lighting, down lighting, or up and down lighting at the same time. Therefore, you can freely match multiple combinations, customize the lighting angle, height, light and dark areas, give full play to your inspiration and creativity, and create rich layers of lighting art effects.
Remember, advanced lighting effects are the perfect match of light and shadow. Therefore, you don't need to blindly pursue the bright space, and create a dark space skillfully, and you can also have a unique feeling. Furthermore, no matter which type of light and shadow you choose, it should be consistent with the overall tone and style of your villa.
2. Pay attention to the combination of lighting and color temperature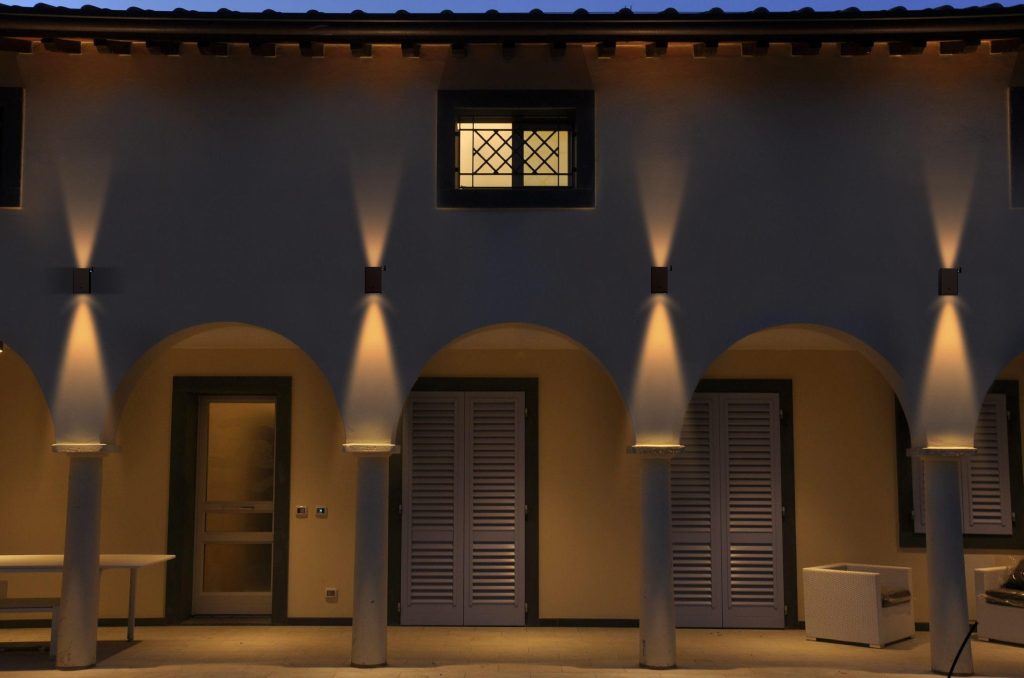 Lights at night can make people feel safer. In addition to enhancing the exterior view of a walled yard, soft, glowing lighting can create an intimate, welcoming atmosphere.
Polar has two color temperature options, 3000K and 4000K. 3000K creates a sweet and romantic vibe, while 4000K is cooler white for brighter, livelier spaces. It emits a soft and comfortable light, perfect for any space where you want to add ambience without causing glare. This creates a welcoming atmosphere as family and guests enter the door, making everyone feel comfortable around them.
3. Supplemental lighting highlights key areas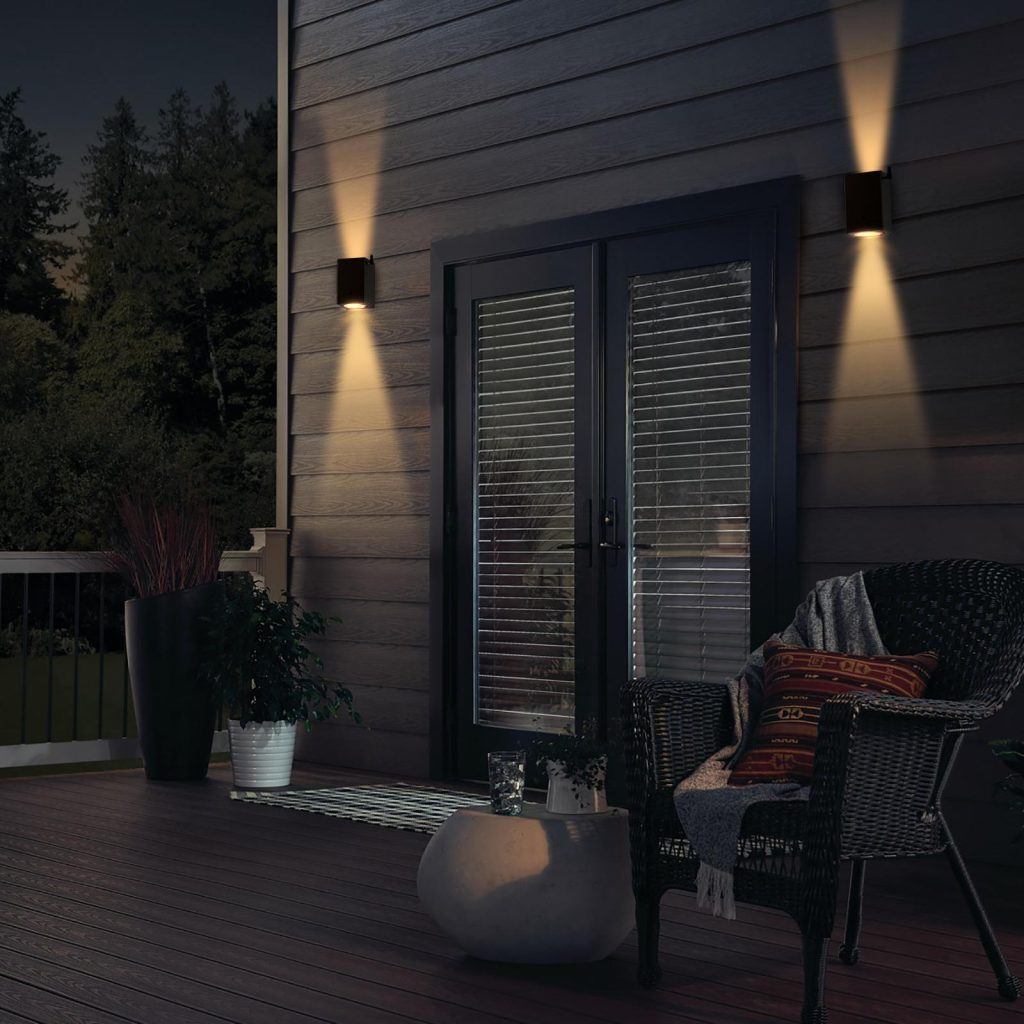 The Polar range is also suitable for supplementary lighting of other architectural elements on the façade of your villa.
The Polar series is easy to use and has a variety of installation methods: floor mount, wall mount, boom mount, pole mount, single/multiple mounts. Therefore, it can provide lighting for any orientation and corner of the villa wall yard.
You can also tilt it left and right to create different lighting effects. You can adjust its height so that you can use it in different scenes – by using soft lighting to help you focus on key areas of the wall yard, such as illuminating logo patterns on the wall, precious sculptures, artistic paintings, flower bed fountains and more.
Trust that with these tips, the Polar collection will make any yard look like a master design! It can provide the perfect artistic lighting for an empty space, turning any villa courtyard wall into an art gallery.